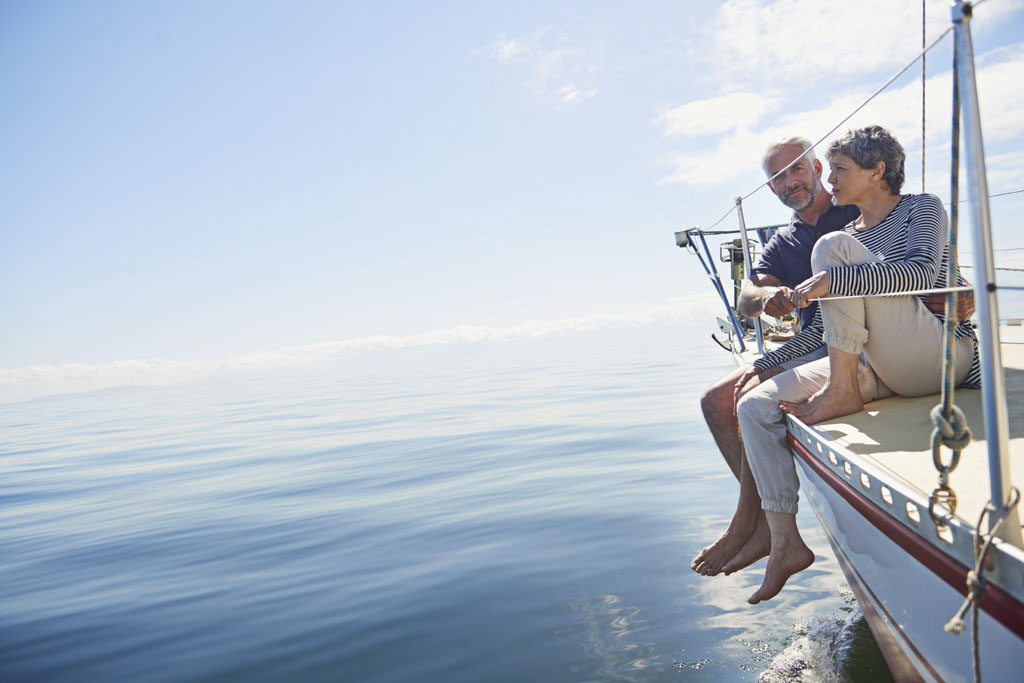 Whether your idea of the perfect holiday is an adrenaline-fuelled power boating holiday or a more leisurely sailing escape, there is no shortage of water-based fun to be enjoyed. Crystal-clear island waters, meandering rivers and scenic lakes make for great water sport opportunities from snorkelling to diving no matter which of the planet you're looking to explore next…
Here are our favourite destinations for boating around the world:
The Western Cape, South Africa
With vast dams, lakes, rivers, seas and lagoons, South Africa is one of the most incredible destinations to go boating.
In Cape Town, water lovers can enjoy water sport holidays on the Langebaan Lagoon where holiday-makers make the most of the frequent bursts of wind by dabbling in an exciting water-based hobby, from kite surfing to wind surfing.
Towards the interior, the Clanwilliam Dam is a popular holiday spot where holiday houses dot the waters where boating, wake-boarding and water-skiing is the activity of the day.
The Caribbean Islands
The Caribbean has long been heralded as a popular boating destination. With more than 7,000 different islands with their own unique character, there is something for everyone here.
Sail through the 32 beautiful isles that make up the Grenadines, known as the Spice islands, home to a plethora of stunning beaches, turquoise bays and landscapes filled with fascinating wildlife. Despite being known for having some of the world's best waters for sailing, the islands here remain crowded.
Charter a boat for yourself or join a sailing holiday to make the most of the fantastic water conditions for boating.
The Greek Isles, Europe
When it comes to picturesque boating waters, you simply cannot beat the Greek Islands. With some 6,000 islands in Greece alone, there is so much to see and do here no matter what you're looking for.
Take to the Cyclades home to the ever-famous isles of Mykonos and Santorini or opt for the Ionian Islands, home to Corfu, Lefkada and Skorpios – the private island of Aristotle Onassis. Whether you enjoy a spot of snorkelling, power-boasting or sunset sailing, you'll find all this and more in the waters off the coast of Greece.
Seattle, USA
With hundreds of miles of protected salt waters from Olympia in the south to San Juans in the north, Seattle is the perfect destination for outdoor boating.
Despite the weather, the scenery of the Olympic and Cascade Mountains make an idyllic backdrop for boating enthusiasts. In fact, many residents have got the boating lifestyle down to a tee – commuting to work on the waterways from their homes on the waterfront.
French Rivera, France
Does it get more romantic than the French Riviera? This spectacular stretch of Mediterranean coastline is one of the most beautiful boating spots on earth.
Sail through the rocky bays and beaches of Nice, Saint-Tropez and Cannes where multi-million dollar yachts bob in the breeze. If you're not lucky enough to own your own boat, you can easily find a sailing boat in a size of your choice to hire from the harbours here.
Catalina Island, California
To the south of Los Angeles, Catalina Island has long been known as a boating paradise in the Golden State. With crystal clear waters, it's the ideal spot for diving and sailing and it's close enough to the mainland to provide safe boating conditions.
Hop off your boat and dive underwater to see the ocean floor littered with sunken ships and even an airplane. If you prefer to keep dry, there are plenty of other water-based activities here such as glass-bottom boat rides and charter yacht sailing trips.
The isles of Croatia, Europe
Croatia is growing as a scenic destination for boating along the Mediterranean coast. Lovingly referred to as "the New Riviera", Croatia offers plenty of sunshine and brilliant blue waters perfect for water sports.
With more than 1,185 islands to explore, there's so much to see here and by hiring your own boat you can do it all at your own pace. We recommend stopping off at the island of Hvar – an idyllic spot for boat-lovers. If you're looking for something a little quieter, head to the remote islands of Elafiti and Kornati.
The Galapagos Islands, South & Central America
The famous archipelago that makes up the scenic volcanic islands of the Galapagos seems to have been made for boat and water lovers. Crystal clear waters and a stunning stretch of coastline home to endemic Galapagos tortoise and blue-footed boobies makes sailing these islands incredibly special.
Take your time as you sail, swim and snorkel the isles and keep an eye out for seals and penguins.
There is so much to discover on a boating holiday. Pick your spot and take to the water to discover a new way of life across the globe. Which destination will you discover next?