WATER QUALITY ADVICE YOU CAN TRUST
100% MONEY-BACK GUARANTEE
AquaBSafe is dedicated to those who care about the quality of the water in their daily lives.
Just like you, we find most products for water testing and treatment complicated to understand and use. Some tests are time-consuming and require sending samples to a third party lab for certification. Innovation has become a marketing cliché, which typically translate into products that a marginally improved or too complex to use.
Our mission is to turn innovation into products ordinary people can easily use to monitor the quality of the water at home or during travels. Our highly curated products are truly innovative, meaning they are different from anything out there. All our products yield highly accurate results based on a testing procedure that is easy to follow.
Our ultimate goal is to be a major contributor to the elimination of all contaminated water related diseases by giving each individual access to clean, safe water.
We believe that making sure your water is safe to use should be easy and fun. By selling directly online we aim to save you time, offer an exceptional buying experience, and leave some money in your pocket.
We also believe everyone should have access to clean water.
We are working close with municipalities to encourage water testing in public facilities such as pools, parks, lakes and beaches. By making the young generation aware of the need for clean water, we instill social consciousness right at the roots.
In the end, it's a simple idea: use clean water and be safe.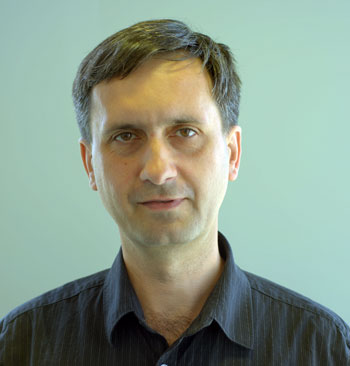 MSc, MBA., PMP
With his vast technical background in the water testing and treatment and a plethora of knowledge, George is the driving force behind AquaBsafe.com.  His dream is to provide ordinary people access to innovative water testing and treatment products via an accessible online platform, backed by unmatched customer support.
George has over 20 years experience in product and business development in Infection Control and Medical Device industries, being closely involved with the development, regulatory approval, and commercialization of several infection control products.
A strong believer in innovation and entrepreneurship, George is also the founder of Genemis Laboratories, where, along with his team of experts, he works on developing innovative products for rapid water testing, such as Aquavial.
His most recent project, ExactBlue, aims to revolutionize the water testing field through smart and super accurate detection technologies, accessible via your smartphone.
George holds a B Eng and MSc in Chemistry, and an MBA in Entrepreneurship and Health Industry Management from Schulich School of Business. George is a certified Project Management Professional (PMP®).