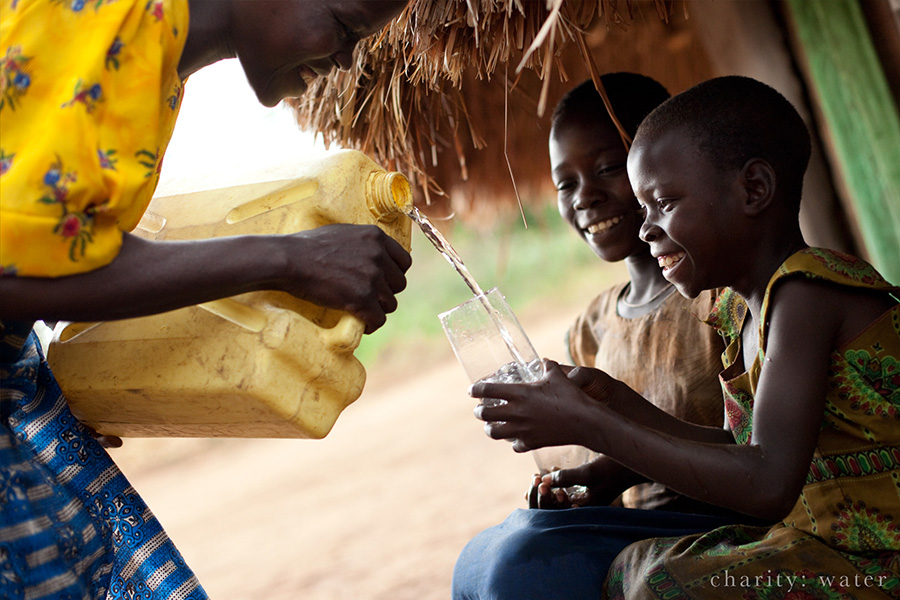 Photo credit: Charity: Water
"A drop of water is worth more than a sack of gold to a thirsty man". Take some time to let this thought sink in.
Most of us take our water for granted. In fact, most of us struggle to get in our eight cups of drinking water a day. But what if finding clean water was actually a daily challenge? For many people, it is.
Here are our favorite water charities you can support to help people in developing countries gain access to clean and safe drinking water:
The Water Project
"Bright futures begin with clean water". That's the slogan for
The Water Project
, a non-profit charity that helps provide clean and safe drinking water to millions of people across sub-Saharan Africa by building wells, dams and other water sources for the communities who need it most.
You can choose to donate or fund-raise and when you do, you'll be able to be a part of the journey. Simply log into the app to find stories, maps and photos about the people you have helped with your much-needed donation. Donate now.
Destinations it supports: Sub-Saharan Africa, including Kenya, Uganda, Rwanda, South Sudan, Sierra Leone and Burkina Faso.
 Charity: Water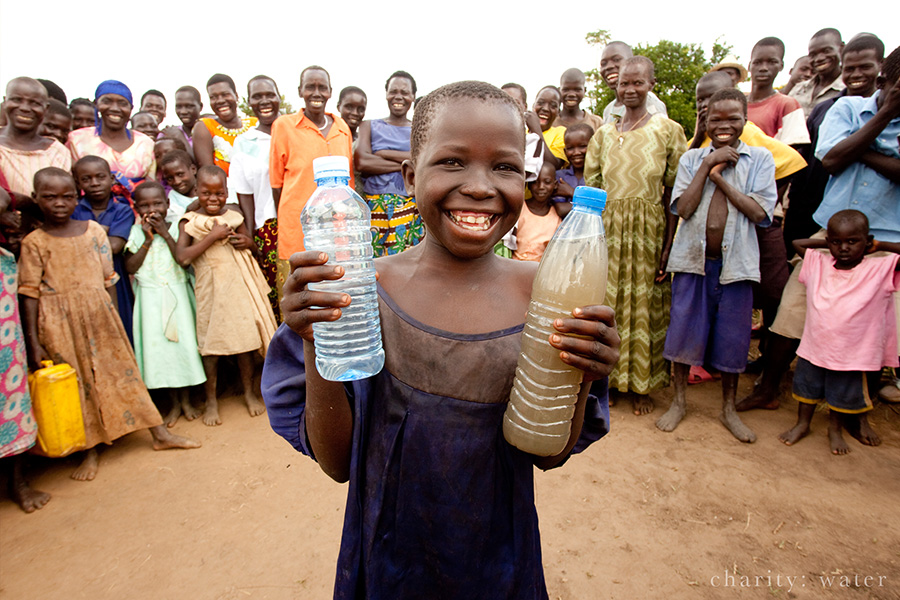 Photo Credit: Charity: Water
Founded by Scott Harrison, this non-profit organization brings clean and safe drinking water to people in many third world countries.
Support Charity: Water and you will be helping to build wells and create water filtration systems for those without safe running water.
You can get involved by volunteering, donating, fund-raising or even by pledging your birthday – a campaign where instead of receiving gifts, your family and friends can donate to this water charity in your name. Donate now.
Destinations it supports: 24 developing countries in Africa, Asia, the Caribbean and South and Central America.
 Water.Org
Water.Org
is a non-profit organization that has provided access to safe water and sanitation for six million people to date by building wells and other sources of water.
They are also involved in hosting valuable health and hygiene training seminars in developing countries that teach people how better to look after themselves. T
he organization has also set up WaterCredit, an initiative that provides loans that finance the building of wells and sanitary infrastructure in developing countries. Donate now.
Destinations it supports: 13 countries across Africa, Asia and Latin America.
Three Avocados
Coffee is something you drink every day and most likely take for granted. But what if you could support the lives of people in developing countries by simply drinking your favorite blend each morning?
Three Avocados was inspired by a simple, yet very emotional event that took place in the village of Bulopa, Uganda.
While they are not exactly a water charity themselves, by selling organic fairly traded coffee sourced from Mount Elgon in Uganda, Three Avocados are able to donate 100% of their profits to fund water projects in Uganda. To date, they have changed the lives of over 20,000 people.
How can you help? You can get involved as a fund-raiser by selling and serving the Three Avocados coffee, thus raising awareness for the charity and cause.
Destinations it supports: Uganda and Nicaragua.
WATERisLIFE
WATERisLIFE
is a non-profit organization that has created an incredible water filtration product that transforms an otherwise unsuitable water source into clean drinking water. Known as The Straw, this incredible creation helps remove harmful bacteria from the water and makes it safe to drink.
How can you get involved? You can set up a fund-raising campaign to sell some of the company's water products, such as the filter straws, The Drinkable Book™, family bucket filters, wells and latrines as well as soap-making or hand-washing stations.
Destinations it supports: Haiti, Africa, Indonesia, India, Pakistan, South America and Afghanistan.
WaterAid UK
Did you know that diarrhea caused by unsanitary water is the second largest child killer worldwide? WaterAid UK is an organization that works to provide clean water for drinking and sanitation for disadvantaged people across the world.
The organization has teams working in 38 countries around the globe, from Africa to the Americas.
How can you help? You can get involved in a number of the charity's operations such buying a t-shirt from the #finishthirst campaign.  Donate now.
Destinations it supports: Africa, Europe, Asia, Pacific and the Americas.
There are so many water charities out there doing their best to provide safe and clean drinking water to the people that need it most. Do you research and find out how you can get involved to make a better future for millions of children around the world. After all, water is the source of all life…