Description
AquaVial Rx presentation-download here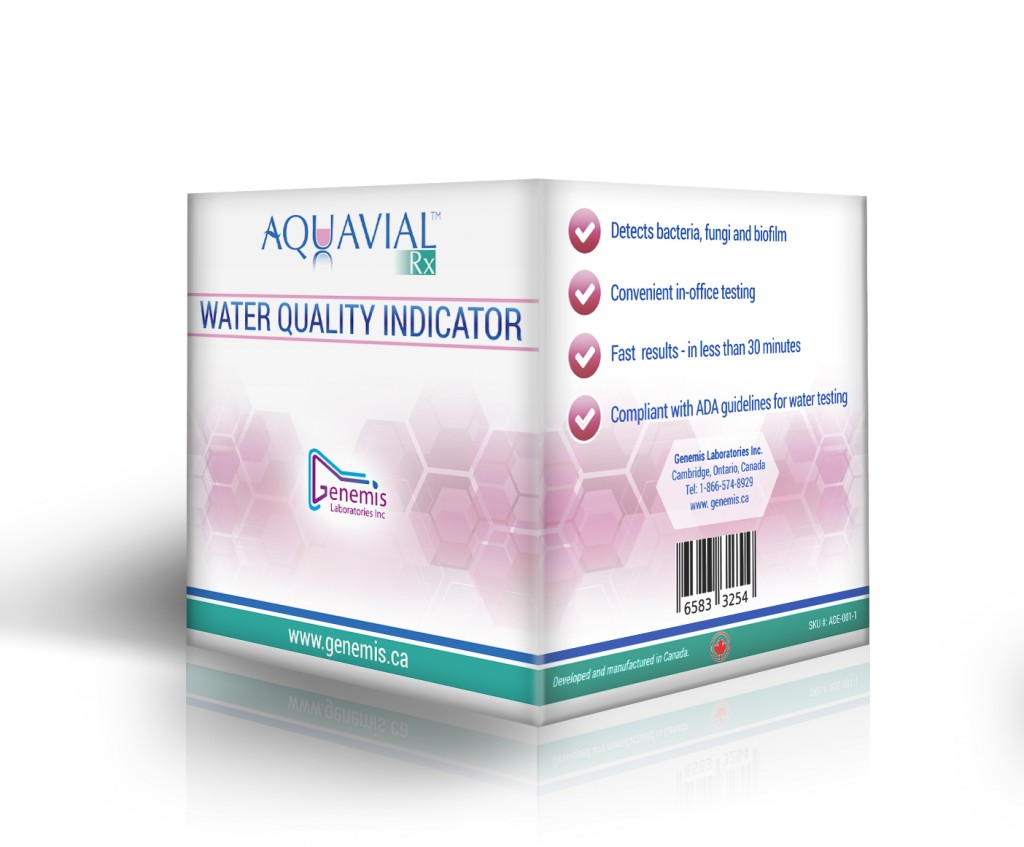 AquaVial Rx Dental Waterline Quality Indicator is an innovative test designed to detect microbial contaminants in dental waterlines.
AquaVial Rx was developed using start-of-the-art technology. AquaVial Rx provides fast, reliable, and easy to use water quality monitoring tools Aquavial RX – Genemis to dental professionals.
AquaVial Rx offers a few advantages over competitive water test kits:
WIDEST BACTERIA DETECTION RANGE OF ANY RAPID MICROBIAL TESTING AVAILABLE TO CONSUMERS: AquaVial detects disease-causing bacteria such as E coli, Staphylococcus aureus, Salmonella, Legionella, Mycobacteria, Pseudomonas Aeruginosa and other Pseudomonas and many other strains known to be responsible for biofilm formation in water system
RELIABLE AND FAST RESULTS: Every test kit provides 100% reliable results in as little as 15 minutes
3 TESTS IN ONE: One vial test for bacteria, biofilm and fungi
NO EXTRA COSTS: No lab analysis required and additional fees paid
AquaVial technology is a truly innovative bacteria in water testing kit, capable of detecting even low level of bacteria, biofilm and fungi contamination. The proprietary T-Cup unit included in the kit concentrates water samples ten times to increase test sensitivity, thus offering reliable results every time.
AquaVial is based on a cutting-edge technology developed at the University of Waterloo in Canada. It uses functionalized nano-particles that attach to the outer cell membrane of microorganisms. It is a non-specific, quantitative method that does not require any growth media – and this is what makes the test different.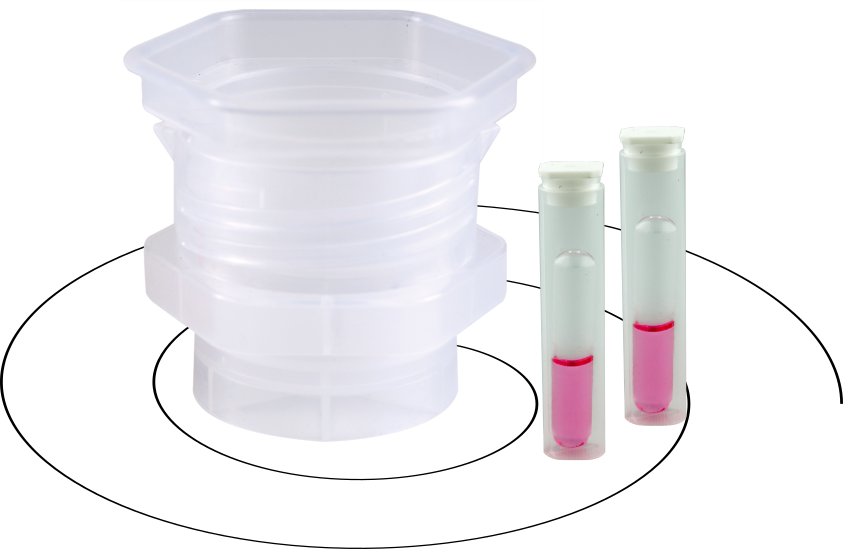 The test is based on a color change produced by a change in aggregation of the nanoparticles in the solution, as they attach to the cell membrane, which leads to a shift in color from pink to purple, and a decrease in color intensity (from colored to clear) that can be seen visually observed, or measured using a colorimeter.
AquaVial Rx was originally developed for dental waterline monitoring and it being sold in Canada for over 3 years.
AquaVial Rx was designed to detect even hard to detect bacteria, such as nontuberculosis mycobacteria, above the ADA recommended limit of 500 colony forming units per ml (CFU/ml).
Today, AquaVial technology is used in a wide range of applications, including: testing the effectiveness of water treatment (before and after), testing drinking water from municipal water supply, well water, pool and hot tub water, cooling water, clear beverages, etc.
AquaVial™ is developed and manufactured in Canada by Genemis Laboratories, TechAlliances's 2016 Innovation Award Finalist.